I recently purchased an old "made in USA" rod at a local garage sale. It is one I had never heard of before and I thought I would run it past you guys to see if any of you have any information about this rod company.
It is called "Lowe's Super Touch Graphite"
This rod is a mint condition TC7HSC 7' Heavy Action. It is built well with Fuji guides and Fuji reel seat and good quality cork.
I tried searching online for information about this brand and come up with nothing other than a hat, and a couple of patches for sale on @#$%&, and an old man's obituary;
[
www.rollerfuneralhomes.com
]
"In October of 1970, he moved to Alpena, Arkansas and purchased Bailey Monuments. Later he purchased The Harrison and Mountain Home Monument Companies. During his life he owned a clothing store, worked with Judy's Insulation, and sold his prized possessions - Lowe's Super Touch Graphite Rods. He retired from North Arkansas Transportation Services in 2009."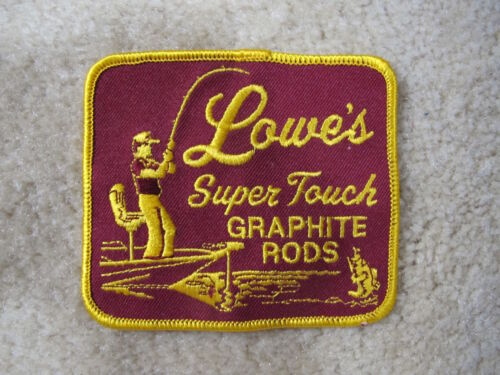 Other than this, I cannot find any more information on the rod blanks, construction, materials, etc. I was also curious what time frame were these rods in production? And from where? Though I suspect Arkansas if made by the old man above, but what if his blanks were outsourced like say from Kistler or other?
Usually information about a rod blank can be found. Not this time...