Have been thinking about sharing a previous build.
This is the 6th and last rod I built during the winter of 2021. I had stumbled on a site that was selling blanks that were acquired by buying out the blank stock on hand in 1982 when an Abu Garcia / Conolon rod factory was shut down. I bought a casting blank, two light casting kits, and a 6 foot 6 wt blank that they were able to discern matched the characteristics of a 6 foot 6 wt one piece rod that was a favorite of Lee Wulff. I found it intriguing that a huge name in fly fishing would pick such a unique rod as his favorite. I did some research as to guides and spacings and built this. He caught 20 pound Atlantic salmon on such a rod which I can't imagine, I would be terrified. But I have caught a lot of grayling and a few rainbows on it and I like it just fine.
tobacco glass blank from abu / conolon
pac bay reel seat
generic agate guide
rec recoil snakes and tip top
The cigar grip came with the blank but it was a challenge to find a seat small enough to recess into it. The walls of the recess were very thin but it is still holding together after a couple of summers and one spell where it bounced around inside an unpadded rod tube with a casting rod I had built for a week of rough gravel roads and lots of bouncing about.
Back when I taped my glue ups...now I babysit them and push them together as needed so I can keep a close eye on all the joints and look for glue "shiners". I was also in "smoosh and wipe" mode with my epoxy at this time and with this build the epoxy squeezed into where the reel foot sits and I had a @#$%& of a time cleaning set epoxy out of the cavity.
Lighter for scale...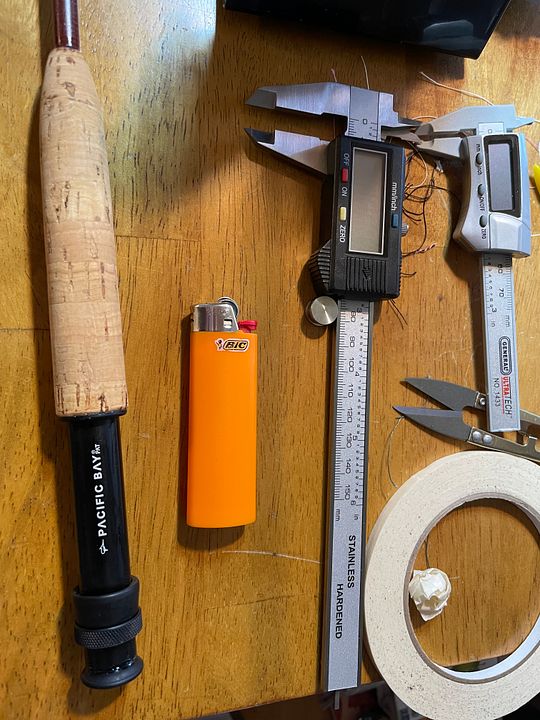 Wraps...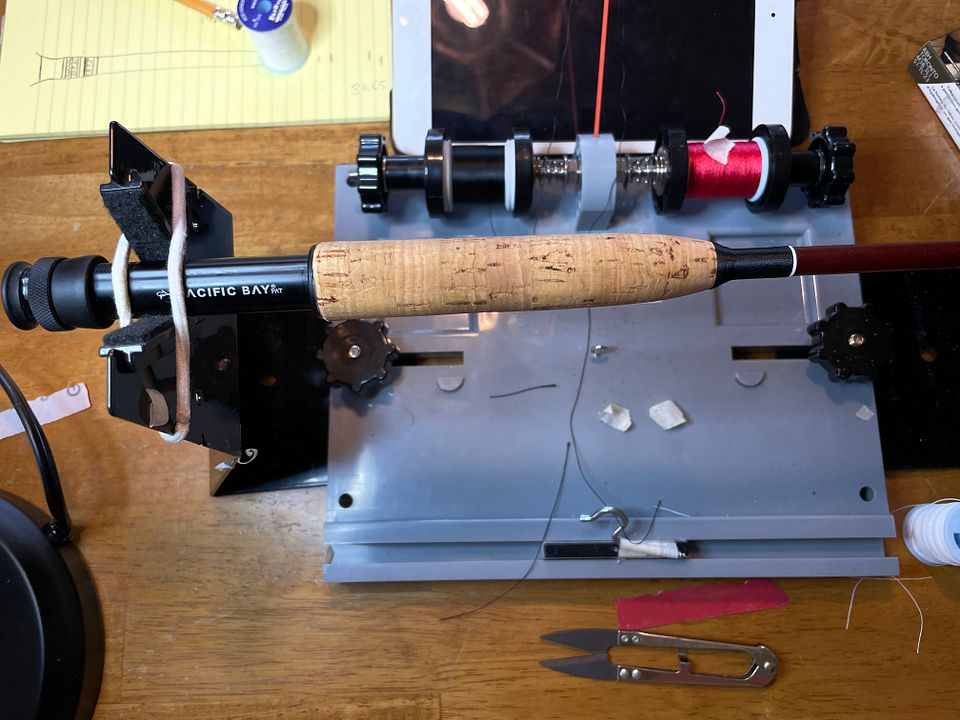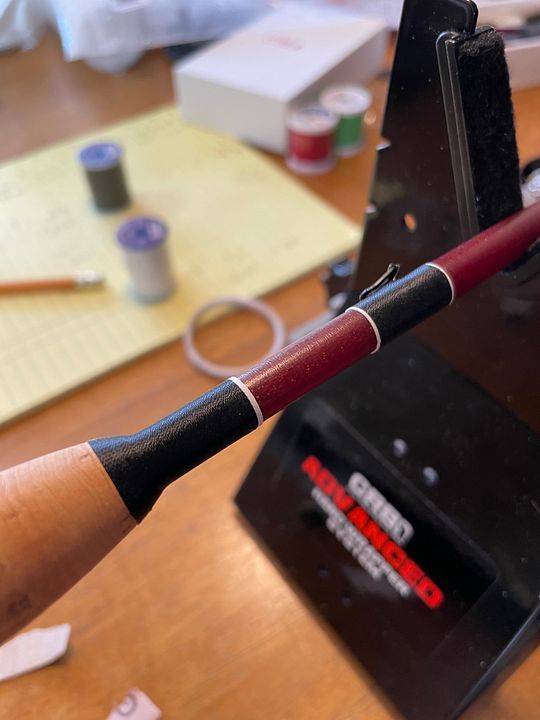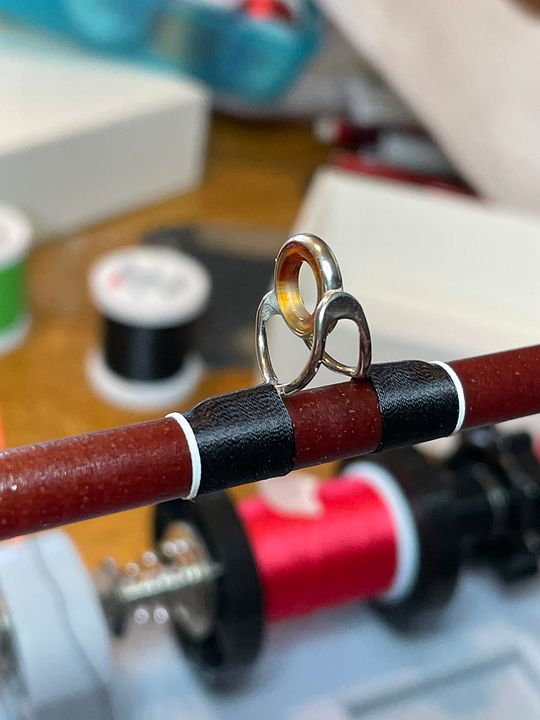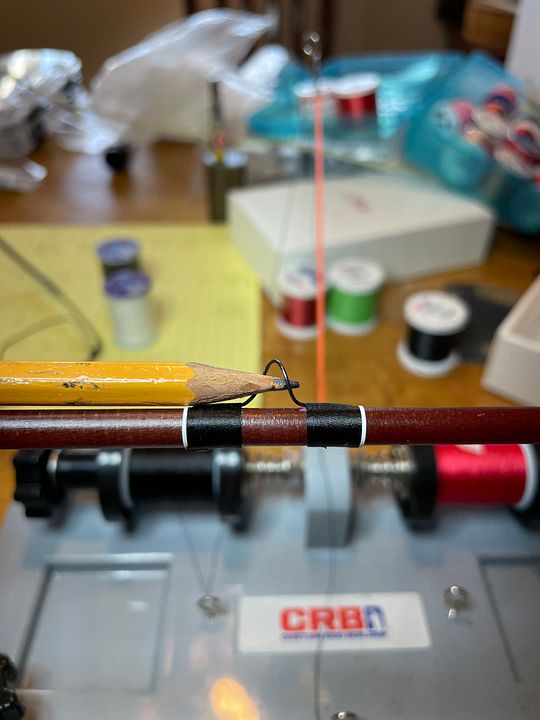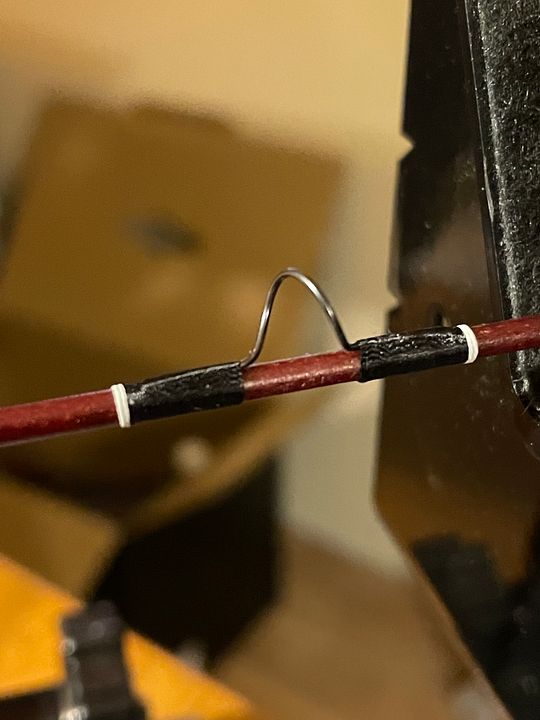 Epoxy...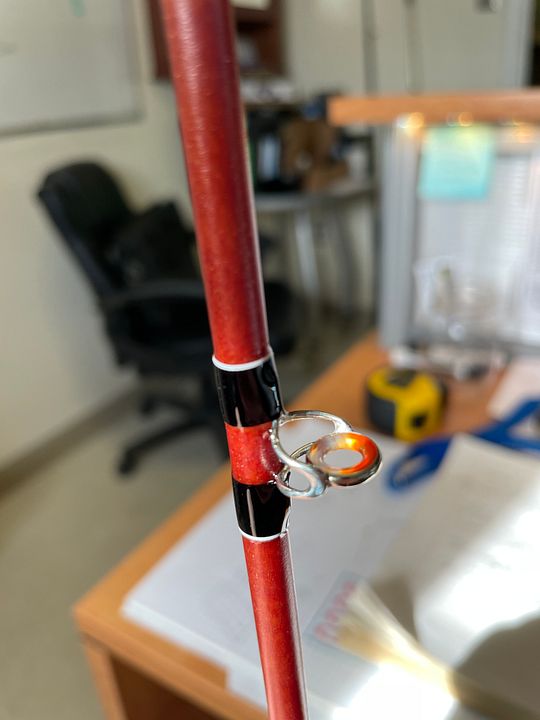 Done and doner...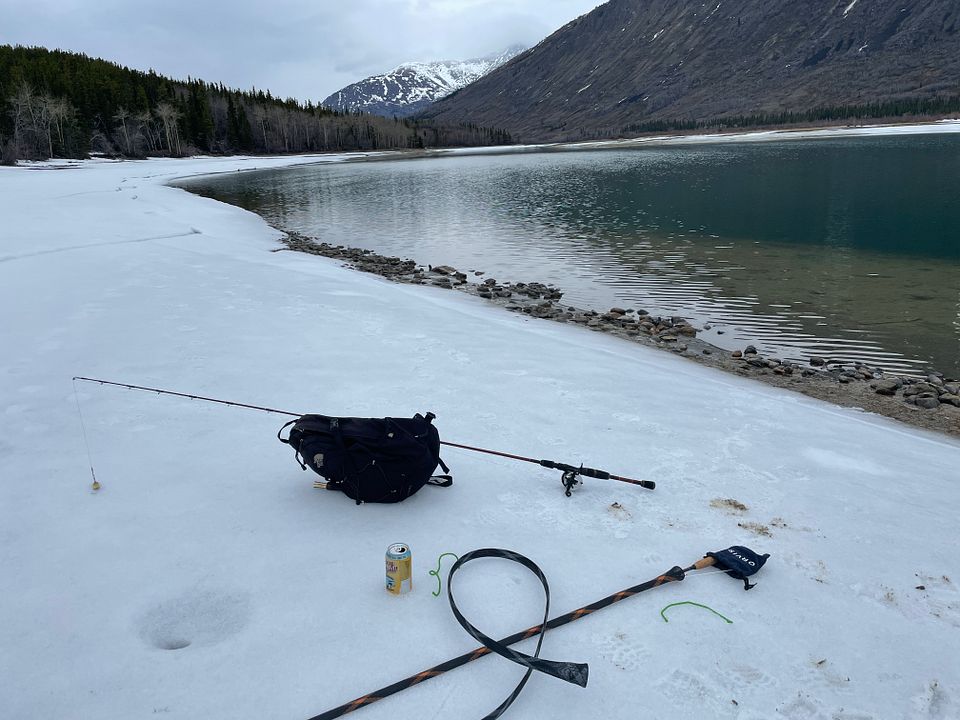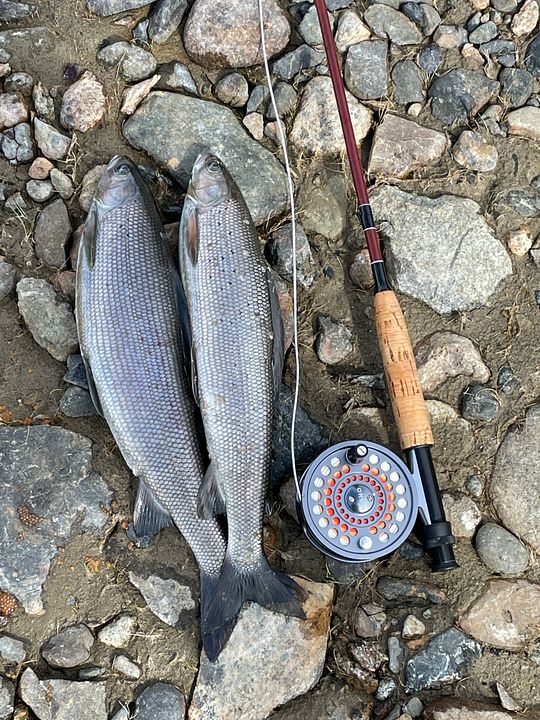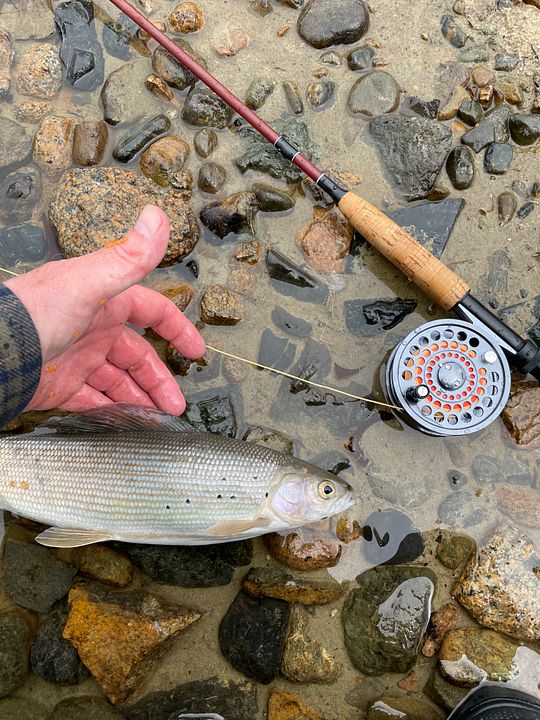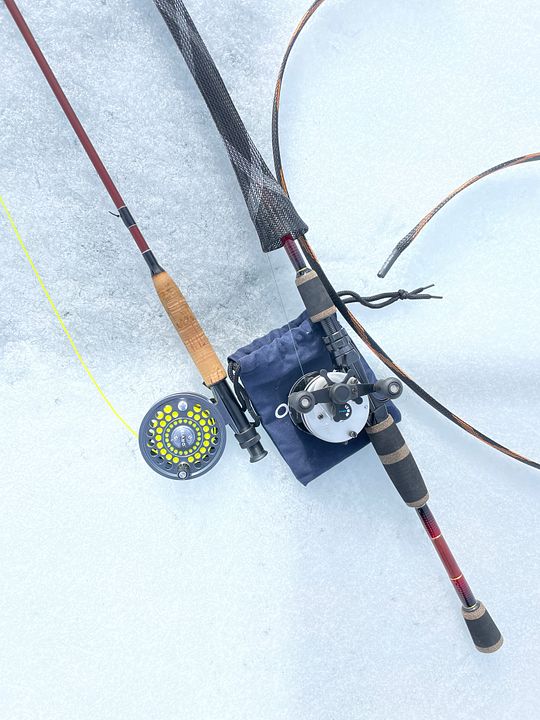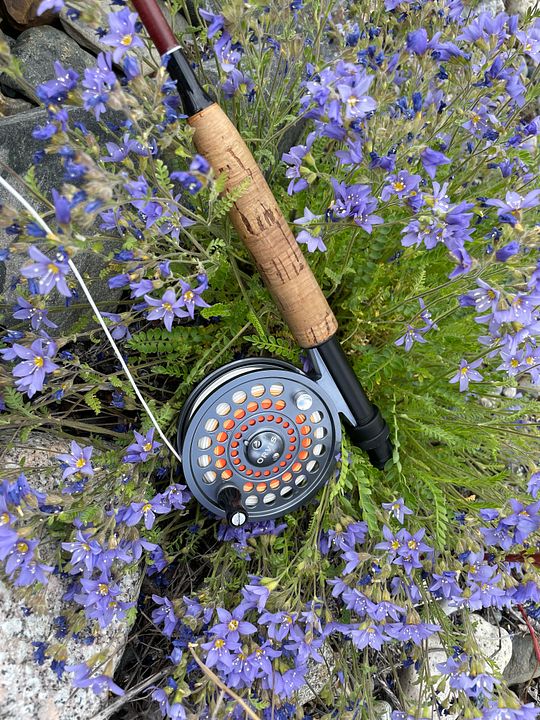 This rod was my introduction to fly rods and I built it on a whim never knowing the size and depth of the rabbit hole I was teetering on the edge of as far as fly fishing in general. Fast forward one season and I have 5 reels, 4 personal fly rods, much gear, gobs and gobs of casting, some catching and a serious addiction to fly fishing and building predominately fly rods.
Happy Friday to all....
Edited 1 time(s). Last edit at 03/10/2023 04:08PM by Bob Foster.